Country Lights Uganda Blog
 Apostle Gerlad Rovis Masinde (L) and his wife Pastor Veronica Masinde (R) deliver remarks during celebrations to mark four (4) years of Bethel Covenant Connection church, 12th December, 2021.
---
Bethel Covenant Connection church marked its 4th anniversary on Sunday thanking God for His grace and goodness since the first day the ministry opened its doors.
What started as an in-house fellowship led by Apostle Gerlad Rovis Masinde later grew into a church in 2018, and today, several people call Bethel Covenant Connection their home. Since then, the church has been discipling people of all nations and transforming its immediate community.
"Today is a great day. We are celebrating four years of God's faithfulness. Just like any other ministry, we have had our ups and downs, we had the pandemic and we were locked down for about 2 years but today we stand to testify of God's faithfulness," said Apostle Masinde during a one to one interview with our reporter.
Clad in different African wear, guests and church members, by 9am were already arriving for the anniversary service.
Tales of growth
Apostle Gerald Rovis Masinde who is the lead pastor of Bethel covenant connection church said that its faith in God's word that has kept him moving forward. 
"I know what it means to serve God but there is no door opening. I trusted God when I had nothing, I had faith in his word and today God has opened nations," said Apostle Masinde. 
While revoking their early memories of struggle in life when they had stepped out to serve God together with his friend Apostle Joel Magola, Apostle Masinde said he was denied visa 8 times but today his able to travel to any country in the world.
Apostle Joel Magoola who is the associate pastor of Bethel covenant connection thanked God for blessing them with growth which they have seen over time in the four years.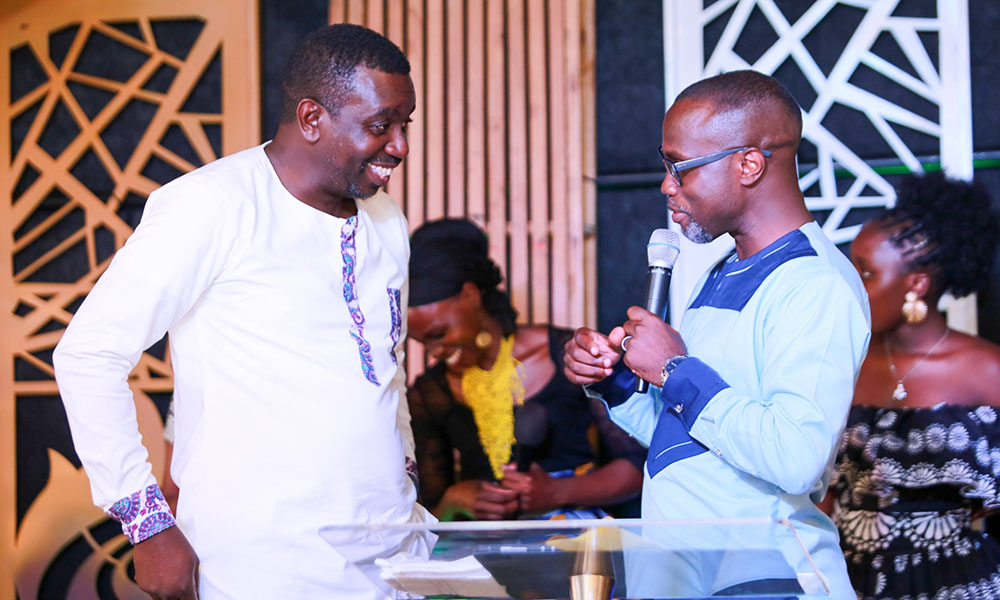 ---
"We have been blessed graciously with growth. The numbers have increased, we have seen several people's lives being transformed. That is something to be grateful for," said Apostle Joel.
Pastor Veronica Masinde who is also the wife to Apostle Gerald Masinde during the celebrations encouraged the people to treat their life as a good seed.
"As you go about life, your life is a seed, the things that you do is a seed. So it really matters what you sow in life as long as you are expecting a harvest," said Pastor Veronica.
She added: "The harvest will come in equal measure because the seed has to be sown and how we live is sowing a seed for harvest."
"We shall continue to teach, continue to reach people in our community because we are supposed to be relevant in the community we are in. We look forward to many more years of serving God and serving His people," affirmed Apostle Gerald.
Community transformed by Jesus
"The people here have been affected by the presence of this ministry. There is a high rate of prostitution. There are many young girls of university, there is a slum right across. But we have seen some of these girls get transformed by Jesus and now serve in the church. We have witnessed to them, gone to the streets and preached, we have a lot of praise reports to thank the Lord," said Apostle Masinde.
Looking to the future
Apostle Gerald said as a ministry they want to buy land to step up a bigger facility for their work as well as a Christian library.
"We are looking at getting our own property where we are going to put the vision God has given to us. I love reading alot and one of the other things I want to do is put up a library where Christians can come and read very Christian content."
Bethel Covenant Connection church is located in Kireka, along Namugongo Road, in the capital Kampala.
The post Bethel Covenant Connection church marks 4 years of ministry appeared first on Breaking news on Christianity in Uganda and World.
As reported on Christian News Uganda - Access the Original News Source Here.