Country Lights Uganda Blog
During celebrations to dedicate Bishop David Livingstone and Cindy Kiganda's daughter to the Lord, Pastor Michael David Kyazze of Omega Healing Centre, encouraged born-again Churches across Uganda not to neglect the Sunday School or Children's Church as part of their structure.
Pastor Michael David Kyazze, 60, explained that often times many churches leave their children to people who are untrained on Sunday, and focus more on the adults.
"I want to call the church to remember the children. Children are very important. They are the church for tomorrow," he said on Sunday at Christianity Focus Centre Church, Mengo – Kisenyi in Kampala.
He then quoted Matthew 19:13, which reads, "Jesus said, "Let the little children come to me, and do not hinder them, for the kingdom of heaven belongs to such as these.""
Pastor Kyazze, a father of 4 children and 6 grand children, commended Bishop David Livingstone and his wife Cindy for consistently preaching the gospel in all seasons.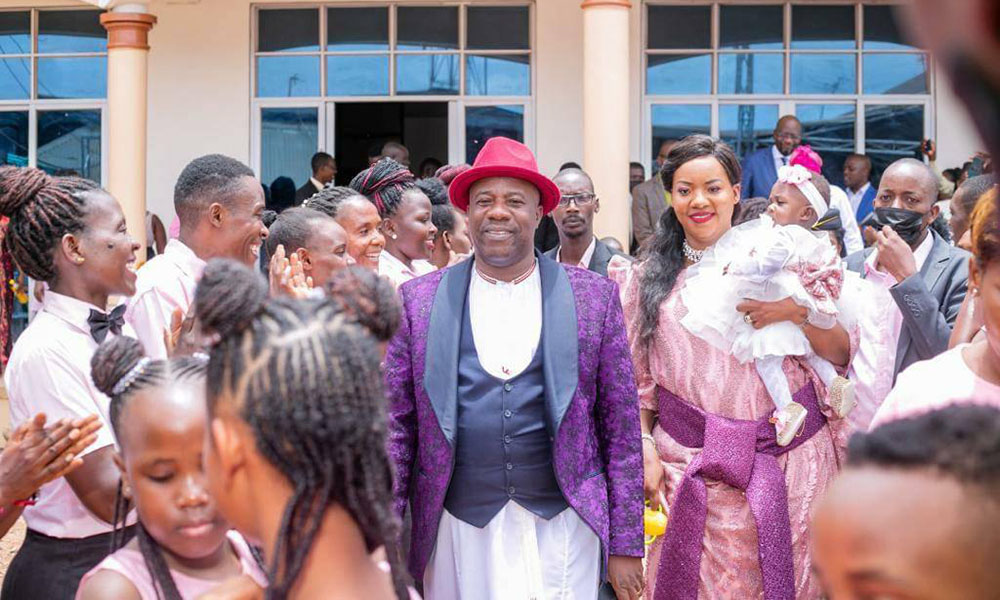 He thanked God for blessing the couple with a baby, Miracle Nakato Kiganda. It should be noted that the married couple was able to have children just recently, after 8 solid years of waiting.
---
Image Credit: facebook.com/sarah.kavuma
The post Call made to reviving Sunday School as Bp Kiganda dedicates daughter appeared first on Breaking news on Christianity in Uganda and World.
As reported on Christian News Uganda - Access the Original News Source Here.