Country Lights Uganda Blog
Award winning Nigerian Gospel Artist Ada Ogochukwu Ehi, popularly known as Ada Ehi arrived in Kampala Thursday ahead of her two live concerts scheduled to take place on Friday 11th November, 2022 at Lugogo Hockey grounds in Kampala and at Kakyeka stadium in Mbarara on Saturday 12th of November, 2022.
A press conference in Kampala by the event organisers, Spirit TV, to unveil the gospel minister to the country, saw Gabie Ntaate share her expectations about the event.
"We are privileged to have you around, Ada. It is a privilege to see men and women of God, people that God has anointed go into the world and spread His gospel – and make sure that by the time He returns, [many will have] no excuses.   
"We are privileged that you are going around, not just our country. You are going places doing the same thing that you do, and that is to spread the Word of God because, there is a heaven big enough for all of us. It is just our choice not to go into it. 
"I pray that Friday is a manifestation of power. In that, as much as we are honored to have the woman of God, let us be more honored to have the power of God in that place. Because, if God releases power, there is going to be healing, restoration and all these beautiful things that will make people believe in God. 
"We believe in God because of what He does, which is exceptionally different from what anybody else can do – and that proves that He is God. God is excited to move. He said, "For I will hasten my word to perform it." Jeremiah 1:12. 
"We pray that every word we will speak in the name of Jesus tomorrow, will manifest. That it will come to life, and make somebody walk away with a fresh longing to know more about God. 
"Like I always say, "when I talk about God, you will need to know the man that I speak so highly about." There is nothing better than the presence of God. 
"I know with the presence of the woman of God [Ada], we are going to have an anointing and power in the place, and something is bound to change. We cannot come, and leave the same way.
"I am honored and blessed to be part of this initiative, and I thank God."
Mr Keita Anguzu, Head of Marketing, Spirit TV Uganda.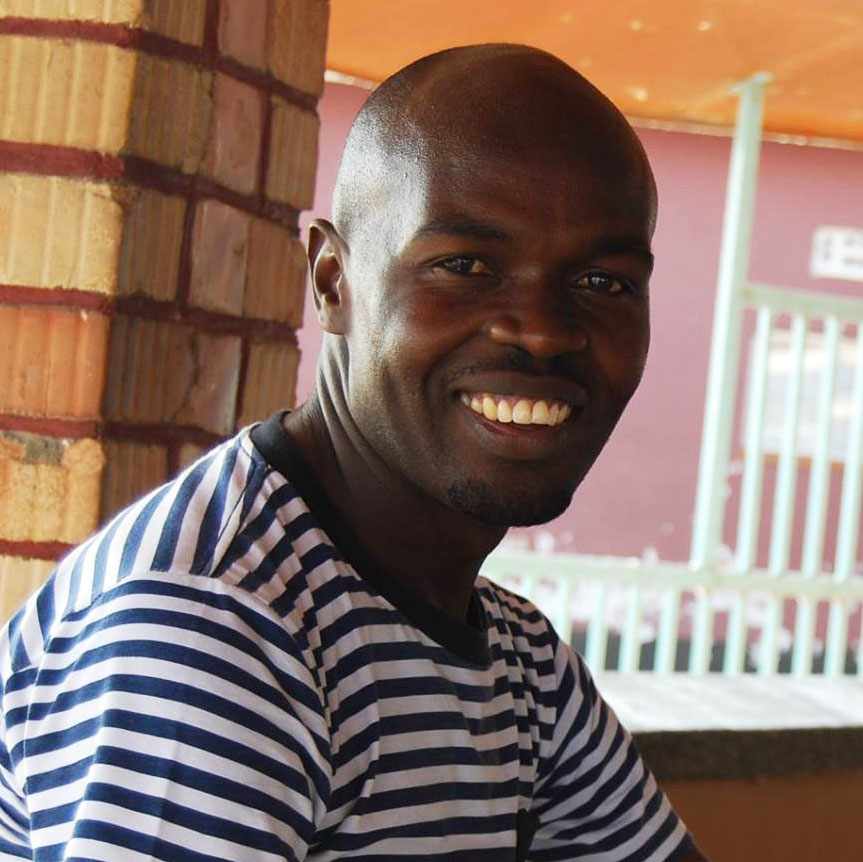 There are very few ministers on this continent who have had an impact on the global scene of music and ministry like she has.
I am extremely humbled that she is here.We still need to pinch our selves as Uganda, that we have such a caliber of minister. One in a generation.
We know you as a principality, and passionate lifter of the name of Jesus shamelessly. You are unashamed of the gospel. That is why we love the brand that you are, and what you stand for, more than anything else.
Minister Ada is here to open the skies for Uganda. We would like to see ministers [in Uganda] become global super stars like she is. What she is here to do is make an impartation.
One thing that some people may not know is that this woman of God ministers in a rare anointing of the Spirit. She has the prophetic on her life. She has the miraculous on her life and a strong deliverance ministry. We encourage people who want to break through to another level of life, ministry, business and career to come. Once you step on those grounds, something supernatural, for the better, will happen in our life. We are believing God for miracles in people's lives.
We have teams that have been praying, and we are believing God for a great out pouring of the Spirit.
As Spirit TV and Spirit FM 96.6 , we believe that things don't just happen. People pray for them, they believe and fast, they raise an altar to God for things to happen.
We are here to build a platform upon which Ugandan gospel music ministry can be raised to the next level. We are not here to compete with anybody… What we do, complements what others do, and what they do, complements what we do.
The event will be at Lugogo Hockey grounds. Gates open at 2:00 pm, and the event will start at 5:00 pm. We have a lot of dignitaries, young people, and school children coming. People are excited, they are coming from other districts and countries
The post Gabie Ntaate to Ada: Uganda is privileged to have you appeared first on Breaking news on Christianity in Uganda and World.
As reported on Christian News Uganda - Access the Original News Source Here.