Country Lights Uganda Blog
Gospel musician Betty Nakibuuka ministers during the Shero conference, at Seeta Miracle Centre, located in Mukono Municipality.
---
In a society where so many things clamor for our attention and devotion, legendary gospel musician, Mrs Betty Nakibuuka Senyonjo, has encouraged women to take more time to sit at the feet of Jesus and learn from Him.
Speaking during a women's conference at Seeta Miracle Centre, located in Mukono Municipality, in the central region of Uganda on 8th March, Mrs Betty Nakibuuka said women should make it their life goal to have a deep, intimate relationship with God.
The  'Luyimba lwange' hit singer was quick to share words of wisdom with single women and their desire for marriage. 
"Single women here," she said, "seek God, He will help you get the right man. The man that will love you."
Encouraging faithfulness to God, Mrs Nakibuuka revealed why women should look at prioritizing intimacy with their heavenly father, than finding their own means to get married off. 
The Shero conference, running under the theme "Woman of Strength and Dignity," was hosted by Excellent Ladies Ministry, led by Dr Pr Susanne Otim, wife of Pastor Arthur Otim.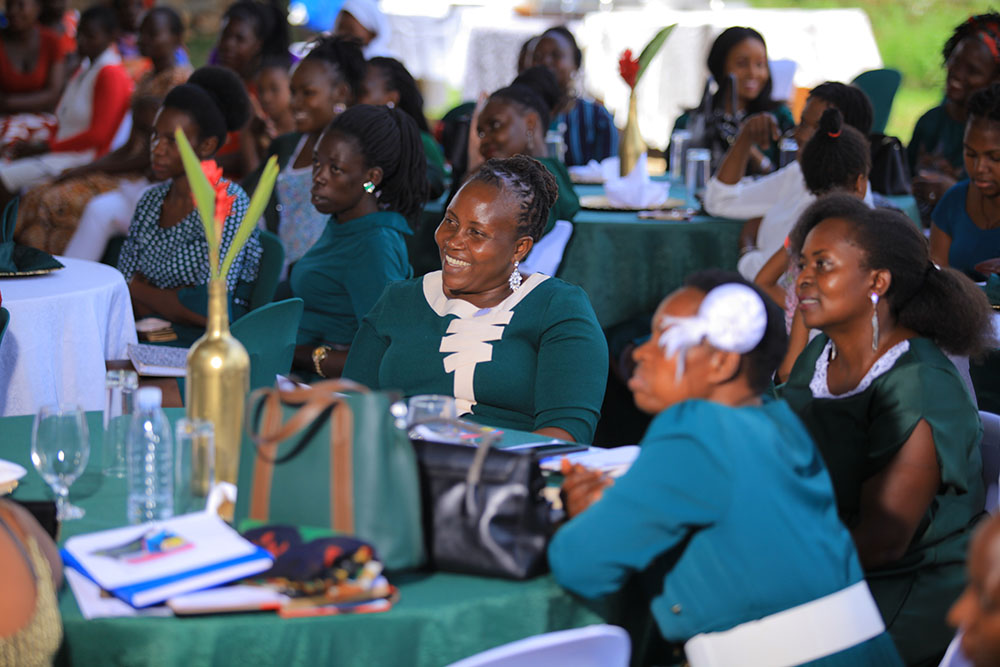 Some of the guests at the Shero conference, at Seeta Miracle Centre, located in Mukono Municipality.
---
Mrs Senyonjo who is passionate about listening from God, said the first thing a woman should do when a man asks her out  is to "ask God first and hear from Him." 
She continued to encourage single women to parioritize "the secret place with God," and He will fulfill the desires of their hearts.
"Consult God before consulting anyone. Let us learn to be at the feet of Jesus. When the time comes, you will get the perfect person you have been praying for." 
Mrs Senyonjo, whose has been married for over 20 years, spoke about her love journey with her husband Mr John Senyonjoq recalling the moments when she had no father love and now where she is pampered by her husband with love. 
"I did not grow up under father love. But I thank God who has given me a loving husband. My husband loves me so much.
Baby Gloria who accompanied her mother to the conference, encouraged women to keep adding value to themselves to be able to attract a great class.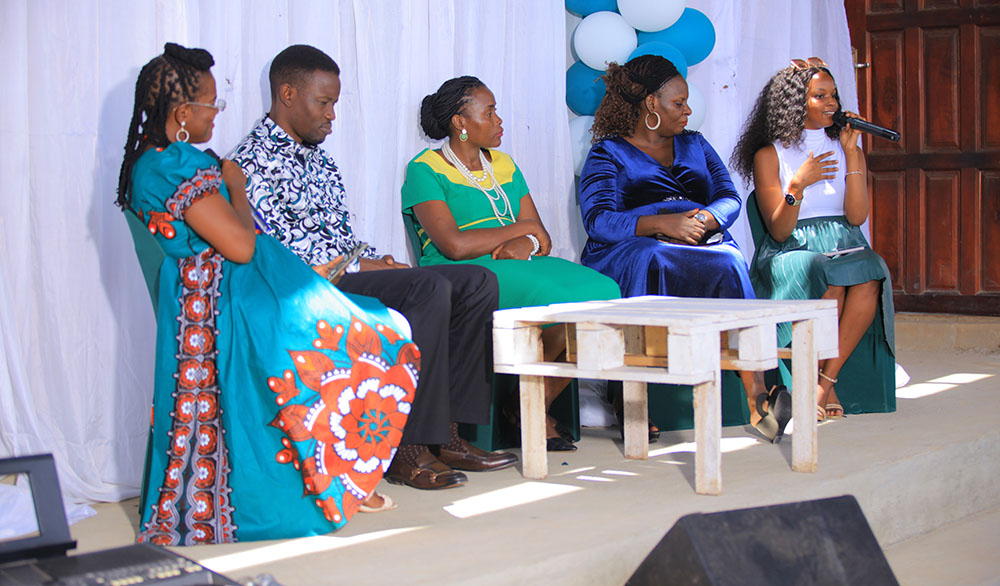 Shero conference vision bearer, Dr Pr Susanne Otim (extreme left), together with her husband Pastor Arthur Otim (2nd from the left), with some of the key note speakers including Baby Gloria (extreme right) during a panel discussion.
---
"You can attract a certain class by how you invest in yourself. It doesn't take much to look elegant, you just have to choose to set a certain standard," said Baby Gloria before singing for the audience her hit song "DNA".
The Shero conference ran for 3 days. It was climaxed with a brunch and a fashion show to inspire women in classical wear as they celebrated the International Women's Day.
Other key note speakers included Pastor Arthur Otim, Pastor Stella Aza-Madia, Pastor Deborah Kyamagwa, Prof. Agnes Rwashana Semwanga, Mrs. Josephine Nahamya Lutaaya, Mrs. Harriet Odoi and many more.
The post Speak to God first not last, Betty Nakibuuka urges Women appeared first on Breaking news on Christianity in Uganda and World.
As reported on Christian News Uganda - Access the Original News Source Here.