Country Lights Uganda Blog
Pastor Peter Kasirivu. COURTESY PHOTO.
---
At a time when many have resorted to creating and living by their own set of truths based on personal experiences and carnal reasoning, Gaba community Church lead Pastor, Peter Kasirivu has encouraged Pastors in Uganda to draw truth from the Bible.
Speaking during Makindye Pastors Conference on 11th August, 2022, Pastor Kasirivu who is also the founder of African Renewal Ministries explained that Truth is what we find in Scripture. He said the Bible helps the Church discover and know God's truth in the midst of miscommunication, and confusion in the broken world in which we reside.
The pastor talked about the responsibility of a shepherd, imploring fellow preachers to feed the sheep, and cover major themes like faith, prayer, marriage, missions and evangelism, grace vs law, money and work among others.
Teach through a Book of the Bible, he explained, adding that it is crucial for any preacher to "repeat yourself on important subjects."
"Try to cover one truth at a time, people must remember what you said when they get out of that service," he said, as revealed in a statement.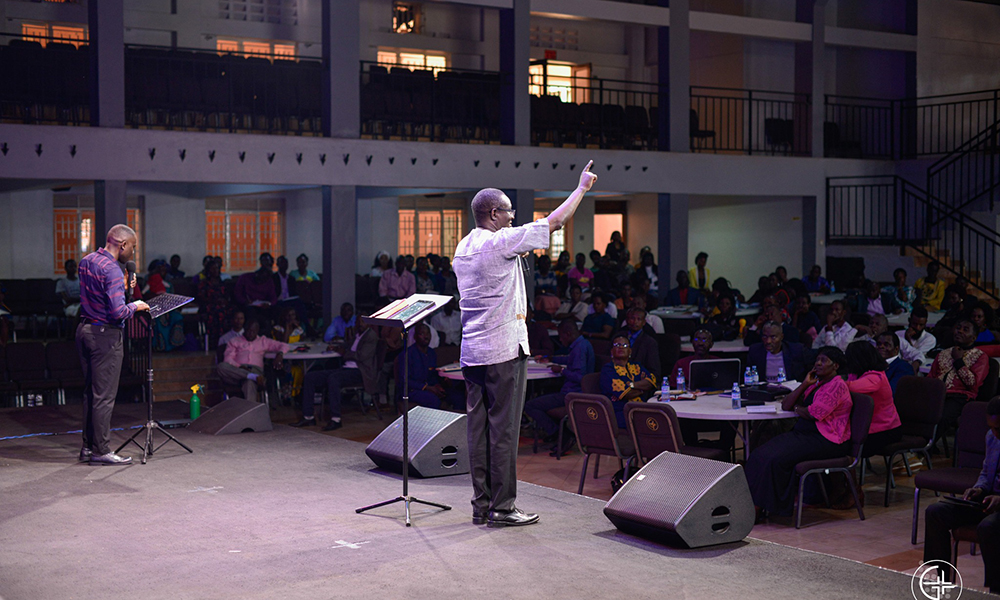 ---
Pastor Kasirivu explained that it is important for any Church leader to know the needs of your people and plan accordingly.
"Know them, counsel them, give them a big vision for the future and equip them to be leaders."
Moving on, Pastor Kasirivu urged that social media presents multiple benefits for ministry organisations.
In January 2022, Hootsuite published their annual report, The Global State of Digital 2022. The report revealed that the number of people who use social media increased by 424 million or 10% in the last year.
The report also revealed that an average person spends about 2.5 hours a day on social media.
Pastor Kasirivu urged pastors to put structures in place, systems and processes that will help the ministry meet its vision and goals.
The post Use the Bible to discover what is truth, Pastors told appeared first on Breaking news on Christianity in Uganda and World.
As reported on Christian News Uganda - Access the Original News Source Here.