Country Lights Uganda Blog
Gabbie Ntaate (2nd from right) received 2 nods in the 3rd edition of Vine Awards 2022. In 2019, Wilson Bugembe (2nd from left) saw his single 'Meeme Yange' nominated in video of the year category. For the 3rd edition, his hit 'Katonda' is nominated song of the year.
---
Nominees for the 3rd edition of Vine Awards which seek to recognize Christians who are excelling and influencing in entertainment, business, media, governance, education and family spheres were announced just recently.
Vying for artist of the year are Gabbie Ntaate, Levixone, D. Reign, Sandra Suubi and Coopy Bly.
For song of the year, nominees include 'Life is Easy' by Dreign ft Michelle Kyalisiima, 'Mbeera' released by Levixone and Grace Morgan, 'Katonda' a popular single by Wilson Bugembe, 'Awoo' by Gabbie Ntaate and 'Motivation', by Morgan Isaac featuring Exodus.
Unlike before, this year's edition will see Christian book authors awarded under the 'Book Impact of the Year' category.
According to a statement from the organizers, voting officially kicked off on 18th March 2022 and will close on 8th April 2022.
The awarding ceremony is expected to be live and in person at Serena Hotel in Kampala, on 7th May 2022. The event will feature gospel sensation Akinwunmi Nathan Oluniyi Akiremi better known by his stage name Florocka.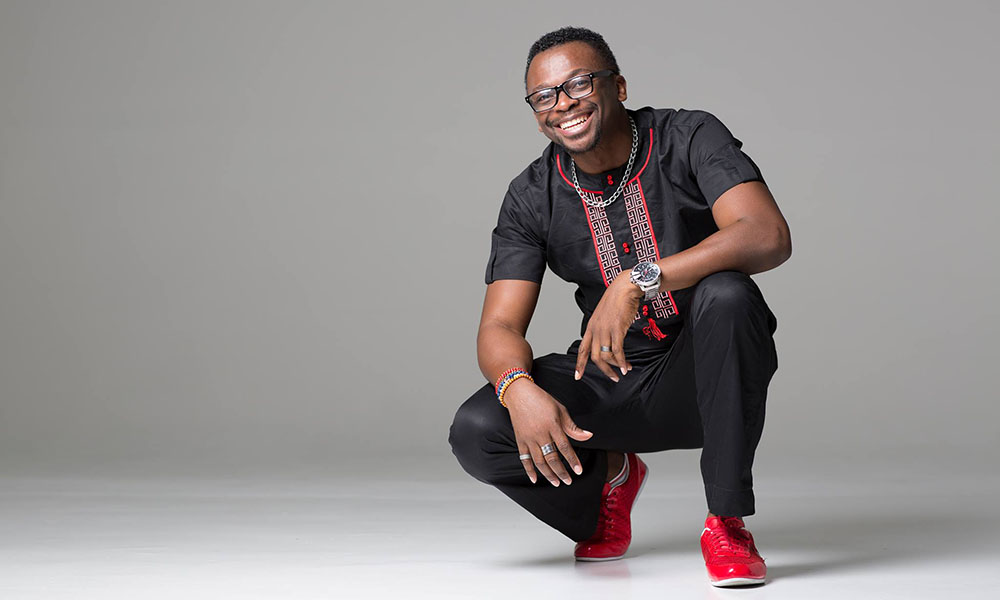 ---
He is a Nigerian music producer, singer-songwriter. The talented musician played a very significant role in producing a number of great artists in Nigeria, and was earlier awarded as the Producer of the Year by Samsung, according to reports.
Florocka runs an Academy called "The DA'AT Academy" which teaches students about music, worship and business ethics of music. His single titled "You are Lord" topped many gospel music charts in Nigeria following its release in 2014.
Below is the list of nominees announced. To vote, please visit Vineentgroup.com/vote/
FULL LIST OF NOMINEES FOR THE 2022 VINE AWARDS
Song of the Year
Life is Easy – Dreign ft Michelle Kyalisiima
Mbeera – Levixone & Grace Morgan
Katonda – Wilson Bugembe
Awoo – Gabbie Ntaate
Motivation – Morgan Isaac fts Exodus
Video fo the Year

Twalibadewa – Grace Nakimera
Give me love – Exodus & Levixone
Beautiful – Karungi
Answer – Dr. Suudi
New Artist of the Year
Karungi
Michelle Kyalisiima
Nil Empire
Roger Matt Baraka
Dj of the Year
DJ Pius
Urban DJ
DJ Victor 256
DJ Musa
DJ Easy Samuel
Artist of the Year
D Reign
Levixone
Sandra Suubi
Coopy Bly
Gabbie Ntaate
African Act of the Year
Limoblaze
Pompi
Marizu
Moji Shortbaba
Judikay
Spoken Word Act of the Year
Mutesi Patience
Wake
Juliet Namukasa
Markata Rhaimes
Comedian of the year
Emeka
Tr Suplhur
Benny MC
Uncle Mark
Dance Group of the year
DNA Dancers
Bravaz
Balokole Dance Government
Christ Legacy Dancers
Storm Riders
Album of the year
Action Talk – Coopy Bly
Anthems of Praise – Sandra Suubi
Unlocked – A New Dawn – Proclaim Music
The Sound of Revival – The Collective Ug
Book Impact of the Year
Out of the Crowd – Richard Mwebesa
Unhindered – Alex Mutagubya
Essential Practices for church Finances – Moses Mukisa
STOP – Listen to your Child think – Manuela Mulondo
Huperetes – The Heart of a Minister – Dr Dennis Sempebwa
The post Vine Awards 2022: Voting open in eleven categories appeared first on Breaking news on Christianity in Uganda and World.
As reported on Christian News Uganda - Access the Original News Source Here.